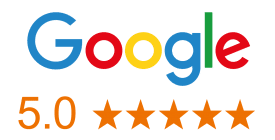 Its a shame that I can't rate Fine Art Print Studio any higher than 5 stars. The quality, customer support and fast turn around is second to none. John has been more than patient with me, explaining the ins and outs of printing and advising me on how to get the best print possible and if I'm ever in need of a super speedy turn around he is more than accommodating. His prices are also super competitive and he seems like a truly swell guy- I'll be a customer for life.
Lyn Alen

Stunning work from Fine Art Print Studio. John is simply a wizard at printing and the understanding of quality. I cannot recommend him enough!
Declan Kelly

The colour quality and overall detail achieved far exceeds what I've been used to when it comes to printing my artwork, the difference is clear as day. The print arrived promptly and in perfect condition. Customer service was excellent and I was made aware of how long the process would take and when it would arrive along with helpful advice in regards to colour calibration on screen displays, assuring no differences in the finished product and the digital art on screen. I was highly impressed and would recommend to anyone looking for high quality giclée prints for their artwork to direct their attention here.
Jack O'Kelly

Excellent service from John. Delighted with the quality of the work and his guidance on materials and finish. Highly recommend.
Conor Ryan

This website uses cookies to provide you with a tailored experience. by visiting the site, you are agreeing to this use. Click here for further information.